2020 EVENTS 2020 EVENTS
"WISSENZ LAW"
35th ANNUAL TIGER-CAT ALUMNI
GOLF TOURNAMENT
The HTCAA will be hosting a golf social on Monday, October 5th at Flamborough Hills Golf & Country Club.

While we were unable to host our traditional full tournament last May, and hope to again next year, we are offering an opportunity for all CFL alumni and golfers to get together to golf and socialize in a modified tournament.
Groups of 4 will begin teeing off at 10 am in ten-minute intervals on two 9-hole courses. Eighteen holes total. Team scramble format.
Tournament fee of $100 pp includes golf & cart as well as entry in all hole and team prizes and registration gift.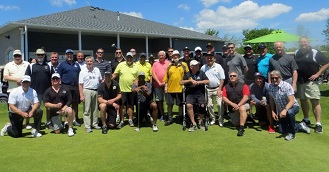 Payment must be made by Monday, September 28th  via e-transfer to htcaa@bell.net, password "htcaa" or online below via credit card.
Please select # of golfers first, then "Buy now"
MEMBER NEWS
MEMBER NEWS
MEMBERSHIP ONLINE
If you are a forrmer Tiger-Cat player, football operations staff or front office employee you can be a member of the HTCAA.
Alumni can now register or renew their membership online. You can pay via credit card or through your bank account via E-transfer. Pay/Register here.


HTCAA on SOCIAL MEDIA
You can now follow us via your favourite social media. Our Facebook page is linked to both our Instagram and Twiter pages.
They are an extension of our website and allow us to better promote our events and activities as well as the history of the team.
We hope to engage more fans and alumni to participate by posting posting news, photos and discussion topics.
We have created a new Tiger-Cat Alumni Facebook page for both alumni and fans to join and interact.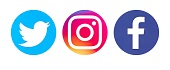 You can find us on Facebook, Instagram and Twitter by searching for @hamtigercatalumni.
ALUMNI IN THE NEWS
ALUMNI IN THE NEWS

CFLAA TO EXPAND MEMBERSHIP CRITERIA

CFL Alumni Association (CFLAA) Founder/Executive Director and Tiger-Cat Alumnus Leo Ezerins on behalf of the CFLAA Board of Directors has announced the expansion of criteria to become a member of the CFLAA.

Details yet to be released but membership will no longer be restricted to players only, as anyone formerly employed by a CFL club, on-field or off will be able to become a member and receive a variety of benefits reserved for members.
For more info visit CFLAA.ca

CHEERLEADER ALUMNI
Tiger-Cat Cheer Alumni Tiffany Beveridge and Raeanne Milovanovic are co-founders of the new Canadian Football Cheerleaders Alumni Organization. The CFCAO is comprised of former CFL cheerleaders, dance team members, coaches and directors. For more info or to join visit their website at CFCAO.CA
TEAM NEWS
TEAM NEWS
Highlights of 150 Years of Tiger-Cat Football

History of 150 Years of Tiger-Cat Football
Ticats vs. Argos — who's the oldest team in N.A.?
Ticats establish many records as regular-season ends
CFL NEWS
CFL NEWS
CFL CANCELS 2020 SEASON DUE TO COVID 19

The Canadian Football League has annoucned it is cancelling the 2020 season and plans to focus on a strong return in 2021.
IN MEMORIAM - 2020
IN MEMORIAM - 2020