2021 EVENTS 2021 EVENTS
CFLAA LEGENDS LUNCHEON


The CFLAA Legends Luncheon is scheduled for Friday, December 10th from 11 am to 4 pm at the End Zone Bar & Grill in Hamilton.

The Legends Luncheon is a joint effort between the CFLAA and HTCAA which are equal partners.
Proceeds will go to benefit each Association and all fundraising via heads and tails game, silent and live auction, will go to the CFL Alumni Support Fund.

This year we are honouring Co-Alumnus of the Year recipients Bob Krouse and Jason Riley. As well, it will be the inaugural year of the CFLAA Indigenous Champion Award

Since its inception in 2009, the luncheon has grown to be known as a premier event at every Grey Cup. What has given it such distinction is the number of former players in attendance, all wearing their jerseys.

Tickets are $175 + HST and include appetizers, lunch and open bar.

Please click here to purchase tickets.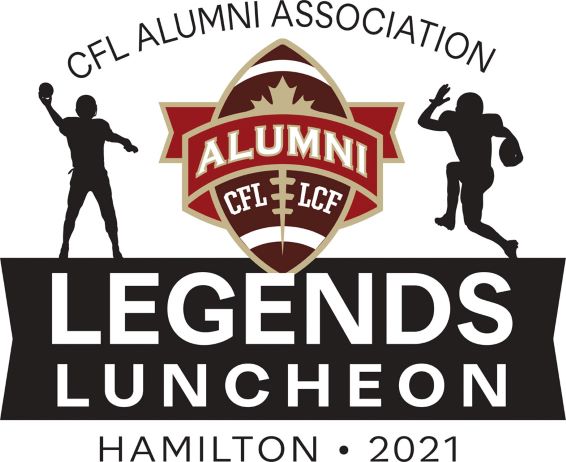 "WISSENZ LAW"
36th ANNUAL TIGER-CAT ALUMNI
GOLF TOURNAMENT
Thank-you to all the golfers and our sponsors who helped make our annual golf tournament a huge success!
Held at Flamborough Hill Golf & Country Club on September 27th, over 100 golfers enjoyed a great day of golf and sunshine and a chance to mingle with Alumni and win some great prizes.
Next year we hope to return to our traditional date of the first Monday after Victoria Day.
Please visit our Facebook page to see photos from the tournament.
TIGER-CAT WALL OF HONOUR WEEKEND


The Tiger-Cat Alumni Wall of Honour has been suspended the past 2 years due to Covid.
We hope to host the induction event next season if possible.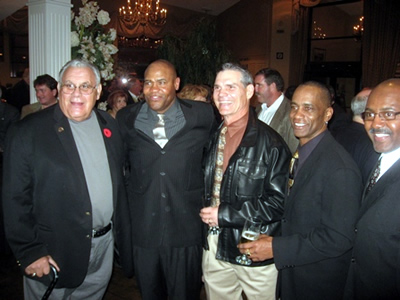 CFHOF INDUCTION WEEKEND
Congratulations to Mike Walker and Orlondo Steinauer being names to the 2021 Induction class!

Mike spent 8 years with the Tiger-Cats, winning the Grey Cup in 1986 while Orlondo spend 4 years with the Cats, also winning a Grey Cup in 1999. 

Also named was the late Bob Hooper who served as the Tiger-Cats play by play voice on CHML for several seasons as well as various call in shows. He also served time as the Clubs Director of Media Relations.

Induction ceremonies have been posponed to 2022.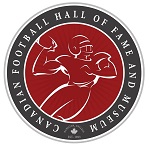 MEMORABILIA
MEMORABILIA

The Tiger-Cat Alumni are on a quest to collect "Team Memorabilia". We would like to display it on the web-site. Currently we are looking for "Team Pictures" and "Grey Cup ticket stubs".
We are also looking for "Game Program Covers" to complete the set on our web-site. If you have any programs from the past, please scan the cover and name the file with the year and opponent and email to admin@htcaa.ca
We are are also looking to collect items that you may want to lend or donate to the Alumni Association to put on display in our "Alumni Clubhouse" inside Tim Horton's Field.
If you have anything you feel may be of interest, please contact us at admin@htcaa.ca
LOOKING BACK
LOOKING BACK
Take a look back at the History of Tiger-Cat Uniforms with Mathew Cauz

Tiger-Cat quarterbacks since 1932...is anyone missing? Click here to expand.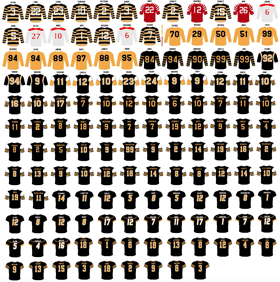 MEMBER NEWS
MEMBER NEWS
MEMBERSHIP ONLINE
If you are a forrmer Tiger-Cat player, football operations staff or front office employee you can be a member of the HTCAA.
Alumni can now register or renew their membership online. You can pay via credit card or through your bank account via E-transfer. Pay/Register here.


HTCAA on SOCIAL MEDIA
You can now follow us via your favourite social media. Our Facebook page is linked to both our Instagram and Twiter pages.
They are an extension of our website and allow us to better promote our events and activities as well as the history of the team.
We hope to engage more fans and alumni to participate by posting posting news, photos and discussion topics.
We have created a new Tiger-Cat Alumni Facebook page for both alumni and fans to join and interact.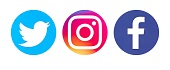 You can find us on Facebook, Instagram and Twitter by searching for @hamtigercatalumni.
ALUMNI IN THE NEWS
ALUMNI IN THE NEWS
Taly Williams to be added to Haliburton Wall of Fame

CHEERLEADER ALUMNI
Tiger-Cat Cheer Alumni Tiffany Beveridge and Raeanne Milovanovic are co-founders of the new Canadian Football Cheerleaders Alumni Organization. The CFCAO is comprised of former CFL cheerleaders, dance team members, coaches and directors. For more info or to join visit their website at CFCAO.CA
TEAM NEWS
TEAM NEWS
Tiger-Cats announce 2021 Football Personnel staff

Tiger-Cats sign three  2021 CFL Global draft picks.

Tiger-Cats select 7 players in 2021 CFL Draft

Brandon Banks becomes first CFL Player to release NFT

CFL NEWS
CFL NEWS
Nearly 70 Grey Cup games from the 1950's to the 107th Grey Cup in Calgary, can now be streamed live through Grey Cup On Demand


IN MEMORIAM - 2021
IN MEMORIAM - 2021
TIGER-CATS LOSE LEGEND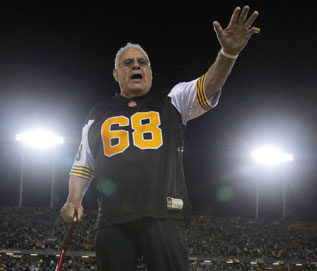 The man whose image epitomized Tiger-Cat football has passed away.
Angelo Mosca, most simply recognized as "Ang" to the entire CFL community and Hamiltonians passed away on the morning of Saturday, November 6th at the age of 84.
In his 60+ years in Hamilton, Ang will be remembered for many things. His accomplishments on the field as a fearsome defender embodied the Tiger-Cat brand of the tough blue-collar defense the team was known for. His larger than life personality with his "Tell me to my face" motto was embraced by many and dis-liked by others. He will be remembered for his friendly, kind and jovial personality as much as his abrasive one. Either way, he will be remembered.
His number is one of only two retired by the Tiger-Cats and his flag fly's at Tim Horton's Field. He is a member of the Canadian Football Hall of Fame, Wall of Honour and All-time Team. He played in nine Grey Cup and won five, his last in 1972 in Hamilton which was also his last game.
From the entire Tiger-Cat Alumni Association, we say "Oskee Wee Wee" Ang, and rest in peace, there will never be anyone like you.
RAY JONES
Ray passed away on July 22nd  at the age of 86. "Jonsey" was the Tiger-Cat trainer from 1980 - 1994. 

Known for "telling it like it is", his straightforward speech and sense of humour, Ray was always a favourite among the players. 
KEN CLARK
Ken died on August 8, at the age of 73.

He played four season for the Tiger-Cats from 1975-78 among his 12 seasons in the CFL. He also played the 1979 season with the Los Angeles Rams when he also appeared in the Super Bowl.

He also led Saint Mary's University to a 14–6 win over McGill University in the 1973 Canadian College Bowl to win the Vanier Cup, and won the Ted Morris Memorial Trophy as the game's Most Valuable Player.

Ken was a 4-time CFL All-Star punter on one time WFL All-Star in 1974
BRUCE IRVINE

Bruce passed away at age ninety on March 14, 2021 in Bluewater Health in Sarnia after a brief illness.

He had been a member of TC Alumni since it began. He never played on the team but had started as a water boy in 1948 with the Tigers, then worked with Jack Sanderson on TC equipment during the 50s, so was a member of two Grey Cup teams, 1953 and 1957.

He ran the scoreboard clock for many years sitting in the press box at Ivor Wynne and eventually did TV spotting so he had a forty year association with the team before he took and early retirement from Bell Canada.
He worked at Bell with Gino De Nobile. In the 50s football players had paying jobs during the day with football practice in the evenings. 
RAY DILLON

Ray passed away on May 5th at the age of 92. A native of Texas, Ray played one year as HB for the Tiger-Cats in 1952, scoring 2 touchdowns.

PAUL BISCHOFF

Paul passed away on January 5th at the age of 90. Paul played LB for the Tiger-Cats in 1955.