Hamilton Tiger-Cat Association
Welcome to the home of the Hamilton Tiger-Cat Alumni. Our goal is to build membership and awareness of our Association and to recognize the rich history of football in Hamilton.
It is an ever evolving interactive site for all Tiger-Cat fans to contribute and build through photos, comments and information.

This site is a resource of the history of everything Tiger-Cat; from rosters to awards, profiles to statistics plus cards and collectibles. Check out our events page for where to meet some of your favourite alumni.
All current and former CFL & Tiger-Cat players, coaches, management and staff are welcome to apply for membership. We have over 175 members and are continually recruiting. Visit our members' page for more membership information.
Our site is for fans and alumni, so be sure to participate.
2020 EVENTS 2020 EVENTS
"WISSENZ LAW"
35th ANNUAL TIGER-CAT ALUMNI
GOLF TOURNAMENT
The HTCAA hosted their annual golf tournament on Monday, October 5th at Flamborough Hills Golf & Country Club.

Traditionally held on the Monday after Victoria Day, the corona virus pandemic forced the delay and re-scheduling of the tournament.
With safety precations in place, we were able to hold a very succesful tournament on a beautiful and sunny day.
We look forward to holding our tournament next year on Monday, May 31st.
TIGER-CAT WALL OF HONOUR WEEKEND


The Tiger-Cat Alumni Wall of Honour induction originally been scheduled for Friday, September 25th has been postponed to 2021 due to the cancelation of the 2020 season. We hope to see many of you there next year.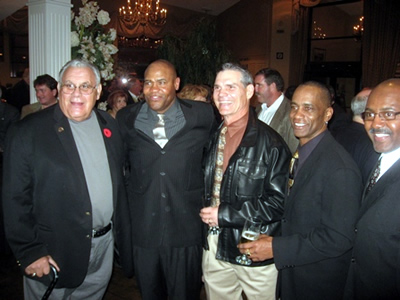 CFHOF INDUCTION WEEKEND
This years Canadian Football Hall of Fame weekend originaly scheduled for Saturday, August 15th has also been cancelled.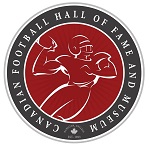 Please check back later for more information
MEMORABILIA
MEMORABILIA

The Tiger-Cat Alumni are on a quest to collect "Team Memorabilia". We would like to display it on the web-site. Currently we are looking for "Team Pictures" and "Grey Cup ticket stubs".
We are also looking for "Game Program Covers" to complete the set on our web-site. If you have any programs from the past, please scan the cover and name the file with the year and opponent and email to admin@htcaa.ca
We are are also looking to collect items that you may want to lend or donate to the Alumni Association to put on display in our "Alumni Clubhouse" inside Tim Horton's Field.
If you have anything you feel may be of interest, please contact us at admin@htcaa.ca
MEMBER NEWS
MEMBER NEWS
MEMBERSHIP ONLINE
If you are a forrmer Tiger-Cat player, football operations staff or front office employee you can be a member of the HTCAA.
Alumni can now register or renew their membership online. You can pay via credit card or through your bank account via E-transfer. Pay/Register here.


HTCAA on SOCIAL MEDIA
You can now follow us via your favourite social media. Our Facebook page is linked to both our Instagram and Twiter pages.
They are an extension of our website and allow us to better promote our events and activities as well as the history of the team.
We hope to engage more fans and alumni to participate by posting posting news, photos and discussion topics.
We have created a new Tiger-Cat Alumni Facebook page for both alumni and fans to join and interact.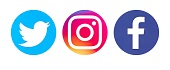 You can find us on Facebook, Instagram and Twitter by searching for @hamtigercatalumni.
ALUMNI IN THE NEWS
ALUMNI IN THE NEWS

CFLAA TO EXPAND MEMBERSHIP CRITERIA

CFL Alumni Association (CFLAA) Founder/Executive Director and Tiger-Cat Alumnus Leo Ezerins on behalf of the CFLAA Board of Directors has announced the expansion of criteria to become a member of the CFLAA.

Details yet to be released but membership will no longer be restricted to players only, as anyone formerly employed by a CFL club, on-field or off will be able to become a member and receive a variety of benefits reserved for members.
For more info visit CFLAA.ca

CHEERLEADER ALUMNI
Tiger-Cat Cheer Alumni Tiffany Beveridge and Raeanne Milovanovic are co-founders of the new Canadian Football Cheerleaders Alumni Organization. The CFCAO is comprised of former CFL cheerleaders, dance team members, coaches and directors. For more info or to join visit their website at CFCAO.CA
TEAM NEWS
TEAM NEWS
Highlights of 150 Years of Tiger-Cat Football

History of 150 Years of Tiger-Cat Football
Ticats vs. Argos — who's the oldest team in N.A.?
Ticats establish many records as regular-season ends
CFL NEWS
CFL NEWS
CFL CANCELS 2020 SEASON DUE TO COVID 19

The Canadian Football League has annoucned it is cancelling the 2020 season and plans to focus on a strong return in 2021.
IN MEMORIAM - 2020
IN MEMORIAM - 2020